COMMANDING OFFICER
Biography
Captain Richard M. (Dick) Beaune, MMM, CD
Commanding Officer: 1994-1997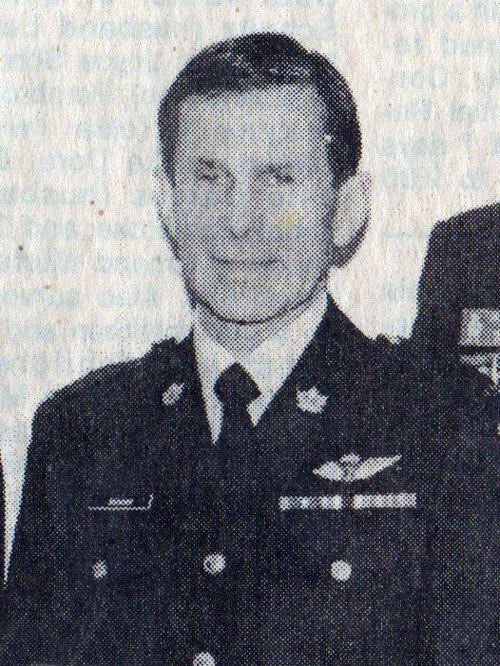 Captain Beaune was born in January 1940 in Windsor, ON. He joined the Canadian Army in 1957 s an Infantryman with the Royal Canadian Regiment and remustered to the Physical Education and Recreation Instructor occupation in 1966.
During his 35 years of service, he had tours of duty in CFB London, Ipperwash, Germany, St. Jean, both on Base and at the Royal Military College, Summerside, Halifax, Cold Lake, Petawawa, and DPCOR NDHQ Ottawa as the Career Manager of Phys-Ed Instructors and Musicians. Captain Beaune completed his last two years of service in Borden as the School and Branch Chief Warrant Officer of the Phys-Ed and Rec Instructors.
In 1982, Captain Beaune developed and presented a progressive fitness program, commonly known as the PEP Program to the Air Command Work Shop and later to the Medical Officers/PERO Sport Medicine and Fitness seminars which were held in Borden. His program is still widely used today.
In 1983, he received the MMM and became a Member of the Order of Military Merit in recognition of exceptional service.
Captain Beaune was commissioned March 1993 and worked from that time with Captain Tobio in preparation for his tenure of command of 2677 Royal Canadian Army Cadet Corps, which began on 13 March 1994.