REGIMENTAL SERGEANT MAJORS
Biography
Chief Warrant Officer Connor Hamilton
Regimental Sergeant Major: December 2016 – June 2017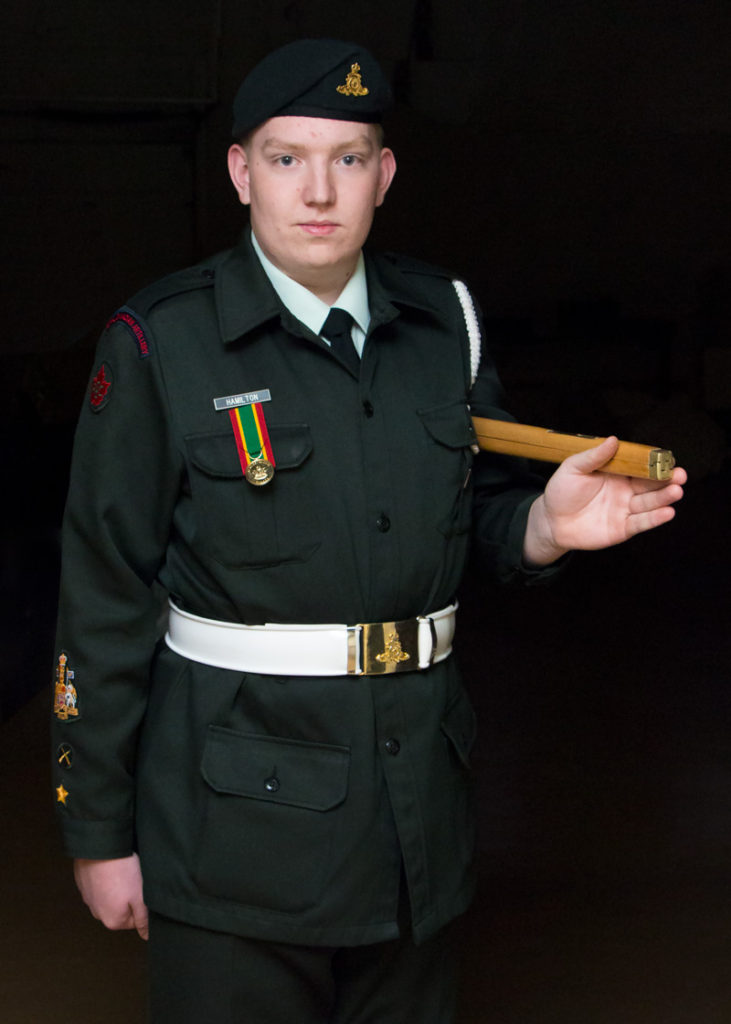 CWO Connor Robert Hamilton was born July 2nd 1999 in Ottawa Ontario.
In September of 2011, CWO Hamilton joined The Royal Canadian Army Cadets after his uncle, who was a past Battery Sergeant Major (BSM) of 2677, convinced him to join.
Since becoming a member of 2677 RCACC, CWO Hamilton has been awarded: Top Marksman(2014), Top Gold Star(2015) and Top Proficiency in Drill(2015).
Over the past four years of high school, CWO Hamilton has been playing the drums within his concert band at Opeongo High School.  In 2015 his band travelled to Toronto and earned gold at nationals and silver in Niagara Falls this year.
Apart from school, cadets and extracurricular activities, CWO Hamilton also works at Moncion Metro. In the fall of this year, CWO Hamilton will be attending Fleming College in Peterborough, Ontario and enrolling in the Paralegal program.
Aside from school, CWO Hamilton will not be finished with the cadet program.  He plans to apply for a volunteer position at a Peterborough cadet corps and become a Civilian Instructor (CI).