REGIMENTAL SERGEANT MAJORS
Biography
Chief Warrant Officer Chase Stewart
Regimental Sergeant Major: December 2014 – April 2016; June 2017 – current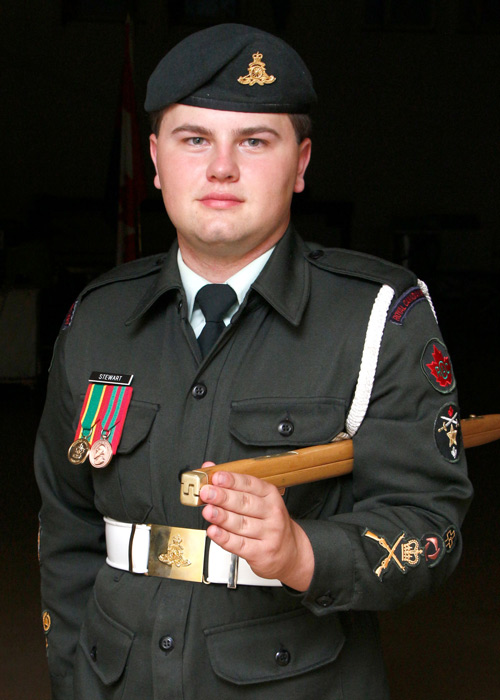 CWO Chase Warren Dennis Stewart was born March 29, 1999 in Calgary, Alberta. CWO Stewart grew up in Calgary for seven years, then moved to Beachburg in 2006.
CWO Stewart joined the Royal Canadian Army Cadets September 2011, after his grandmother told him about an ad in the paper. Since he became a member of 2677 RCACC, CWO Stewart has been awarded the Lord Strathcona Medal and the Long Service Medal (in 2015, with bar in 2016). CWO Stewart held the appointment of RSM from 2014 to 2016 and served as Regimental Quartermaster from 2016-2017.
CWO Stewart has been the Team Captain of the Drill and Marksmanship Teams. CWO Stewart has been to several camps in his cadet career including: Basic Marksman (2013), Air Rifle Marksmanship Instructor (2014), and Leadership Challenge (2015), located in Alberta. This summer CWO Stewart has been selected for employment at Connaught Cadet Training Centre as a staff cadet.
CWO Stewart is preparing to join the Royal Canadian Air Force as an Aviation Technician (helicopter mechanic) upon retirement from the Canadian Cadet Organization (CCO).